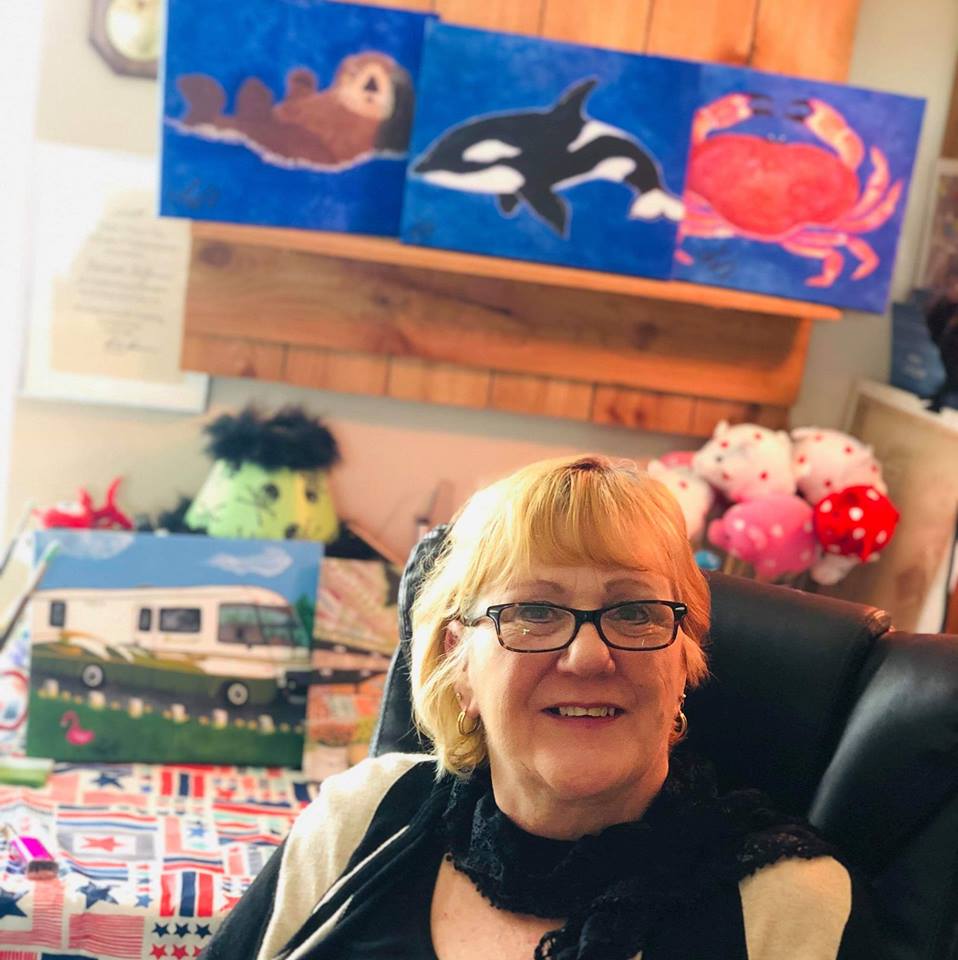 Deborah Rolfsness is an artist who lives in Lake Stevens, Wa. with her husband, 2 dogs, and 3 cats.
After working in the recreational vehicle industry for 20 years she decided to see if she could make a living doing something she was passionate about, her art work. And thus "Deborah s Trailer Trash" was born.
You can find Deborah throughout the Seattle area, doing farmers markets, art walks, festivals, and fairs.
If you live in the Seattle area and would like to see her work in person, please check her facebook, to see where she will be next! https://www.facebook.com/Deborah1952/